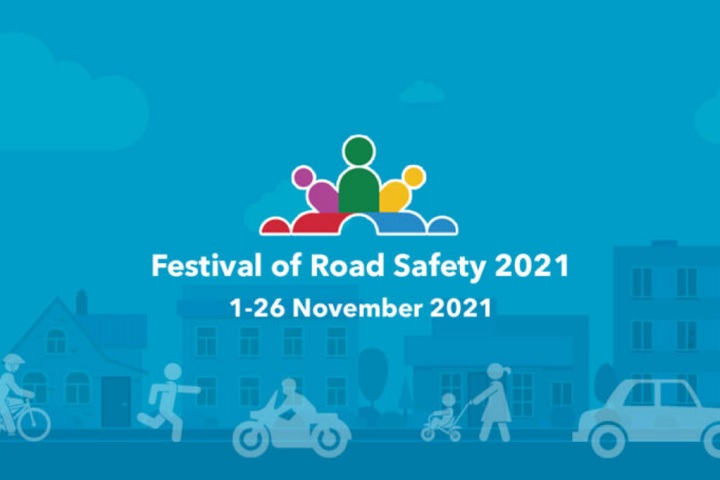 More than 30 sessions are now confirmed on the programme for next month's Festival of Road Safety.
The Festival of Road Safety, organised by Road Safety GB and sponsored by Jenoptik, will run online from 1-26 November.
All the content will be aired free to view by all – and will comprise a mix of around 40 pre-recorded and live presentations, workshops, podcasts and live discussion sessions.
The programme page on the Festival website now has details of 32 confirmed sessions, including one looking at the use of augmented reality (AR) as a cost effective and engaging education tool for vulnerable road users.
Delivered by David Gribble, CEO of the Constable Care Foundation in Australia, the presentation will outline how the West Australian harm prevention charity partnered with an AR developer to deliver engaging road safety education for primary school children.
In 2017, the Foundation included an AR overlay in its 5,000 sqm outdoor road safety experiential learning environment, which has since seen over 23,000 students visit on excursion.
The following year, it developed this experience into the 'Arility' AR app which, as a result of a partnership with Road Safety GB, is now available as a free download for teachers and parents in the UK.
Richard Owen, CEO of Agilysis, will deliver a live presentation looking at post-pandemic road safety.
With traffic levels now allegedly back to 'normal', the presentation will explore the evidence available on what the 'new normal' is and how behaviours may have changed.
In particular, the session will review the data available from a number of sources to help understand how people are using the roads, road user behaviour and road casualty risk.
For more information about the Festival programme contact Edward Seaman by email, or to express interest in sponsoring or supporting the Festival contact Nick Rawlings by email.
---