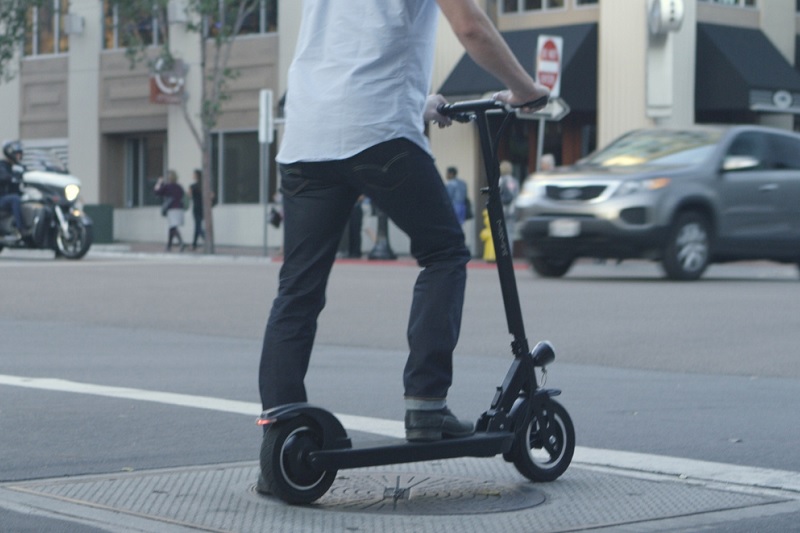 As anticipated, the Government has announced controversial plans to legalise the public use of privately-owned e-scooters.
The legislation forms part of a new Transport Bill, outlined during the Queen's Speech on Tuesday (10 May).
At present, it is illegal to use a privately owned e-scooter on public roads, cycle lanes and pavements. This is despite the fact retailers are free to sell them.
The only legal way e-scooters can be used in public spaces is when hired through one of the trial rental schemes currently taking place in towns and cities across the country.
A Government spokesperson said: "While riding a privately owned e-scooter on public land is currently illegal, we are considering how best to design future regulations and our Transport Bill will help us to take the steps we need to make e-scooters safer and support innovation.
"Safety will always be our top priority and our trials are helping us to better understand the benefits of properly regulated, safety-tested e-scooters and their impact on public space."
According to transport secretary Grant Shapps, who first indicated the move last month, the legislation will focus on allowing the Government to "properly regulate" the standards of e-scooters that can be bought in shops.
Speaking to the transport committee on 27 April, Mr Shapps said he wants privately-owned e-scooters to meet similar safety specifications as those involved in rental trials – "potentially even exceeding them".
This includes safety features such as lighting and indicators.
He repeatedly pledged to "crack down" on those which fail to do so.
However, this will come as little comfort to those who have long campaigned against their introduction, including the National Federation of the Blind UK (NFBUK).
On 9 May, the charity delivered an emergency petition to Boris Johnson and Grant Shapps, not only calling for any reference to legalising e-scooters to be removed from the Queen's Speech, but for the sales of private devices to be immediately banned – and for rental schemes to be 'shut down'.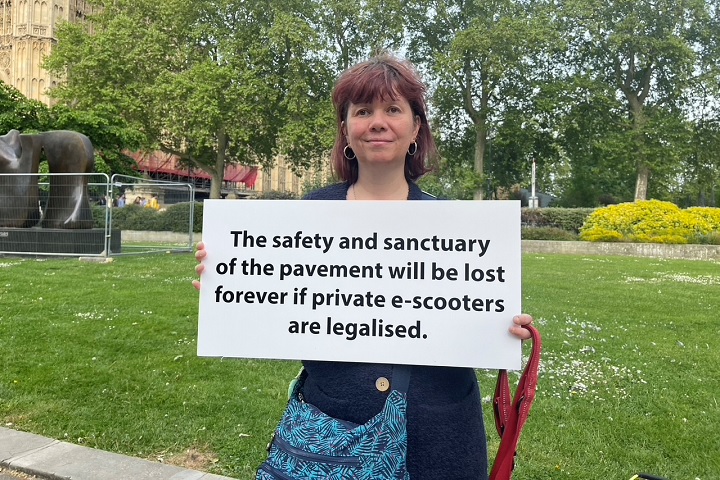 More than build quality, NFBUK concerns centre around rider behaviour – including issues such as riding on pavements and riding double.
The NFBUK said: "E-scooters are not safe for pedestrians and especially for deaf blind, blind and visually impaired people and other vulnerable pedestrians like mothers with toddlers and older people.
"The safety and sanctuary of the pavement will be lost forever if private e-scooters are legalised for use on the public highway.
"While we appreciate the legal ones may be geo-fenced from certain areas, this is not stopping them being ridden on pavements, across pedestrian crossings and in public places, making it an unsafe and dangerous environment to access."
Pavement riding has also been raised by the RAC, along with other issues such as insurance and rider ability.
The motoring organisation does however recognise that legalising private e-scooters "could transform shorter journeys in urban and other built-up areas".
Nicholas Lyes, RAC head of roads policy, said: "We know that many car journeys are often under two miles, contributing to congestion in our towns and cities, so allowing privately-owned e-scooters to use the roads could help reduce traffic volumes.
"However, opening a new mode of transport to everyone isn't without its risks. It is vital that the Government looks carefully at how legalisation can be done safely and that learnings are taken from the myriad of trials that are taking place across the country.
"We believe that the Government needs to look at how e-scooters can be prevented from using pavements and kept out of pedestrianised areas, and whether they should be covered by compulsory insurance and built to meet certain standards to ensure their safe use.
"Questions will also be raised as to whether e-scooter riders should be able to demonstrate a certain level of riding competence before taking to the roads."
---