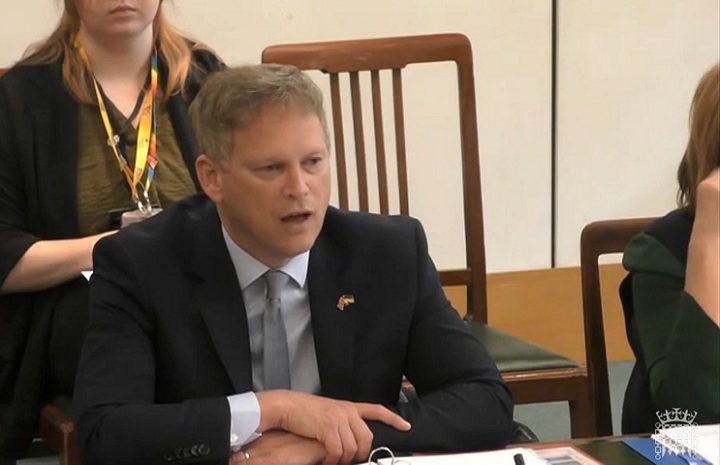 Transport secretary Grant Shapps says plans to legalise the use of privately-owned e-scooters on public roads will be unveiled next month.
Speaking in front of the Transport Committee on 27 April, Mr Shapps said legislation will be included in the Queen's Speech on 10 May.
The legislation will focus on allowing the Government to "properly regulate" the standards of e-scooters that currently can be legally bought in shops, but only used on private land.
Mr Shapps says he wants privately-owned e-scooters to meet similar safety specifications as those involved in rental trials – "potentially even exceeding them".
He repeatedly pledged to "crack down" on those which fail to do so.
The announcement followed a lengthy discussion about the use of both rental and privately owned e-scooters.
Mr Shapps described the ongoing trials of rental schemes as "broadly very successful" and "extremely popular".
He noted that there had been no deaths associated with the trials, attributing this to the fact rental e-scooters "are made to the proper standards", with features such as lighting and indicators.
The transport secretary also touched upon the importance of the devices having registration and the fact riders need to hold a driving licence.
He said that the trials "have been useful in gathering data".
When challenged about the use of privately-owned e-scooters, Mr Shapps acknowledged that "they're a reality, they exist". He went on to say "if these things exist they need to be made safe" – which is where the new legislation hopes to make an impact.
Mr Shapps stated that the legislation would introduce an e-scooter category, something which is currently missing. This would enable the Government to set standards for their usage.
He hinted that the legislation will also make retailers responsible for ensuring all e-scooters sold meet the new standards.
E-scooter offender given driving ban
The announcement came on the same day as it was confirmed a woman who rode an e-scooter while drunk after a hen do has been banned from driving for 18 months.
As reported by BBC News, Paige Burnley, 26, was stopped by police in Cheltenham on 9 April after being spotted weaving in and out of traffic on a rental e-scooter.
Cheltenham Magistrates' Court said a breath test showed Burnley, from Lincolnshire, was more than twice the legal limit for alcohol.
Chris Hogg, defending, said: "My client thought, incorrectly, that they could ride the e-scooters… and legitimately hired one of them.
"They did not see anything warning them of the legal requirements and she rode the electric scooter thinking she wasn't committing any offence," he said.
"She accepts that ignorance of the law is no defence."
District Judge Nicholas Wattam also fined the offender £500. He said Burnley's penalty would be less severe as she had admitted her offence straight away.
"I accept you were under a false impression that you were able to use an e-scooter on the road having drunk alcohol that had taken you over the drink-drive limit," he said.
"This was a dangerous activity to be doing for which there has to be a penalty."
The judge also ordered that Burnley pay court costs of £85 and a victim surcharge of £50.
---