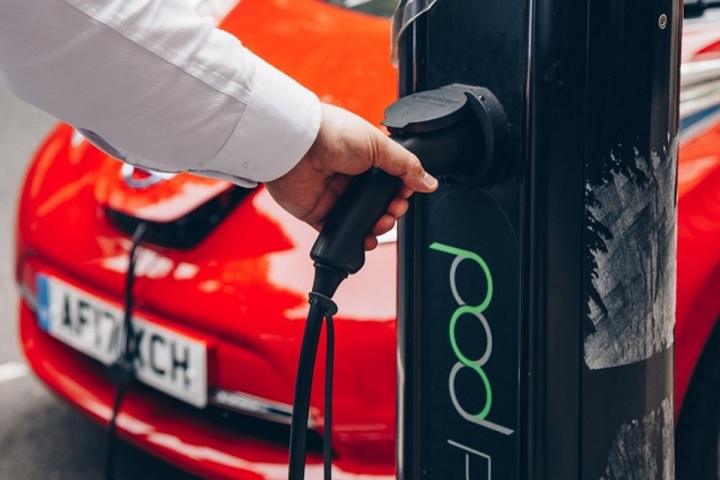 The Government says changes to the plug-in grant scheme – branded by critics as "a hammer blow to consumers" – will help more people make the switch to an electric vehicle.
Announced in December, the changes mean the Government is now providing grants of up to £1,500 for electric cars priced under £32,000.
Motorcycle and moped grants have also changed, with funding of £500 off the cost of a motorcycle, and £150 for mopeds, now available – with a price cap on vehicles of £10,000.
The Government says the move has been made because of the increasing sales of plug-in cars, vans and motorcycles – as well as the increasing number of models available to purchase.
However, the Motorcycle Industry Association (MCIA) warns it contradicts the Government's messages on the importance of zero-emission vehicles, particularly as it is phasing out the sale of new conventionally fossil fuelled models by 2035.
Trudy Harrison, transport minister, said: "The market is charging ahead in the switch to electric vehicles. 
"This, together with the increasing choice of new vehicles and growing demand from customers, means that we are refocusing our vehicle grants on the more affordable vehicles and reducing grant rates to allow more people to benefit, and enable taxpayers' money to go further.
"We want as many people as possible to be able to make the switch to an electric vehicle, which is why we will also be introducing new rules to make it easier to find and pay at chargepoints. 
"This will ensure drivers have confidence in our charging infrastructure, as we look to reduce our carbon emissions, create green jobs and level up right across the UK."
Launched in 2011, the scheme initially provided prospective buyers with £5,000 to support the uptake of ultra-low emission vehicles.
In 2018, the grant was changed to focus on zero-emission cars – with the maximum grant reduced to £3,500.
In March 2020, the maximum grant was once again lowered, down to £3,000.
The Government says its approach to supporting the uptake of electric cars is 'clearly working' – noting that while the grant has slowly reduced over time, the sales of electric vehicles have 'soared'.
Statistics show the sales of electric vehicles in 2021 exceeded those from 2019 and 2020 combined.
---