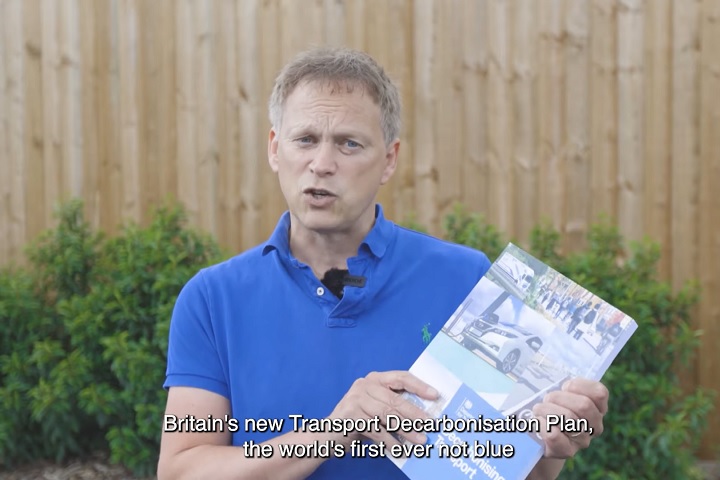 The Government's newly-published 'greenprint' to decarbonise all modes of domestic transport by 2050 features a commitment to deliver the prime minister's 'bold' plans for cycling and walking.
Announced by Boris Johnson in July 2020, the vision aims to see half of all journeys in towns and cities cycled or walked by 2030.
It is supported by a £2 billion package of funding over a five-year period – the largest ever investment in cycling and walking.
Published on 14 July, the transport decarbonisation plan sets out how the Government will increase support for active travel to make it 'the natural first choice' for local journeys.
This includes:
The delivery of thousands of miles of 'safe, continuous, direct routes' for cycling in towns and cities, physically separated from pedestrians and volume motor traffic

Creating a new funding body and inspectorate, "Active Travel England", to enforce standards and raise performance

Supporting the creation of more School Streets to enable more children to walk and cycle to school safely 

Further investment in cycle training and behaviour change programmes to support cycling and walking to school including Bikeability training and Walk to School Outreach
The vision also announces plans to phase out the sale of new diesel and petrol heavy goods vehicles (HGVs) by 2040, subject to consultation.

Combined with existing plans to ensure all new cars and vans will be zero emission by 2035, the Government says this represents a 'world-leading pledge' to phase out all polluting road vehicles within the next two decades. 
The consultation proposes a 2035 phase out date for vehicles weighing from 3.5 to 26 tonnes and 2040 for vehicles weighing more than 26 tonnes – or earlier if a faster transition seems feasible.
Grant Shapps, transport secretary, said: "Transport is not just how you get around. It is something that fundamentally shapes our towns, cities and countryside, our living standards and our health. It can shape all those things for good or for bad. 
"Decarbonisation is not just some technocratic process. It's about how we make sure that transport shapes quality of life and the economy in ways that are good.
"It's not about stopping people doing things: it's about doing the same things differently. We will still fly on holiday, but in more efficient aircraft, using sustainable fuel. We will still drive, but increasingly in zero emission cars.
"The transport decarbonisation plan is just the start – we will need continued efforts and collaboration to deliver its ambitious commitments, which will ultimately create sustainable economic growth through healthier communities as we build back greener."
---