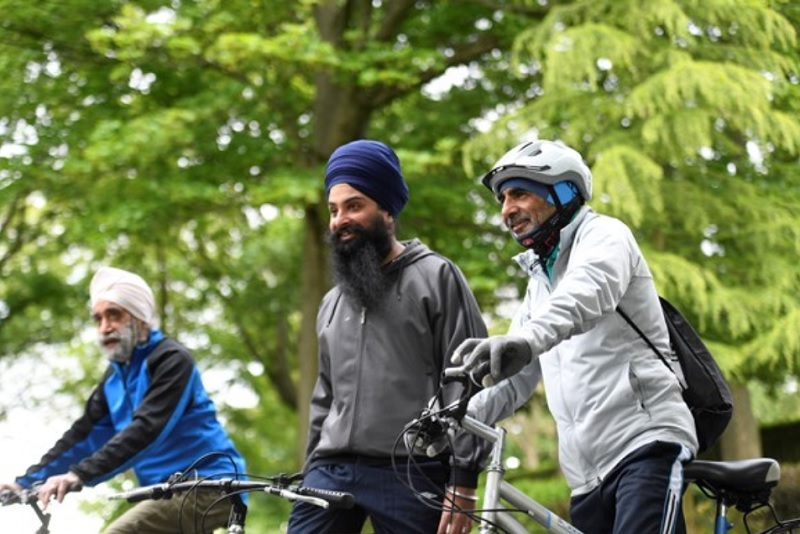 New TfL data shows, for the first time, black, Asian and minority ethnic Londoners are as likely to have cycled in the last 12 months as white Londoners.
The data comes from independent research carried out for TfL, based on a representative sample of 3,500 Londoners.
It found that, as a whole, 27% of people had cycled over the past 12 months – compared to 24% of black people, 25% of Asian people and 31% of people from mixed backgrounds.
Sadiq Khan, mayor of London, said: "London is one of the most diverse cities in the world and that should be reflected in all areas – including how Londoners get around the Capital. 
"Making it easier for Londoners to walk and cycle is an important part of our recovery from the pandemic. It's really encouraging to see that many more black, Asian and minority ethnic Londoners are now cycling."
TfL says despite the figures, there remain 'significant barriers' to encouraging more people to cycle.
Across all backgrounds, 82% of non-cyclists said they were worried about road safety and collisions. Personal safety was also cited by 73% of women as being a concern.
The research found that protected cycle routes on busy streets, less traffic on minor streets, and more secure cycle parking could help address barriers to cycling faced by people from diverse backgrounds.
The research also found particular concerns from disabled non-cyclists, with 42% saying they didn't see anybody like them cycling and 75% fearing they weren't fit enough. 
TfL says it will use the data and recommendations from the report to ensure that investment continues to be targeted at breaking down barriers to participation.
Mr Khan added: "We are not complacent – the report shows concerns from groups including disabled Londoners that are preventing them from cycling, and we will continue to work with communities to break down these barriers and help ensure everyone feels confident to travel around the city by bike."
---