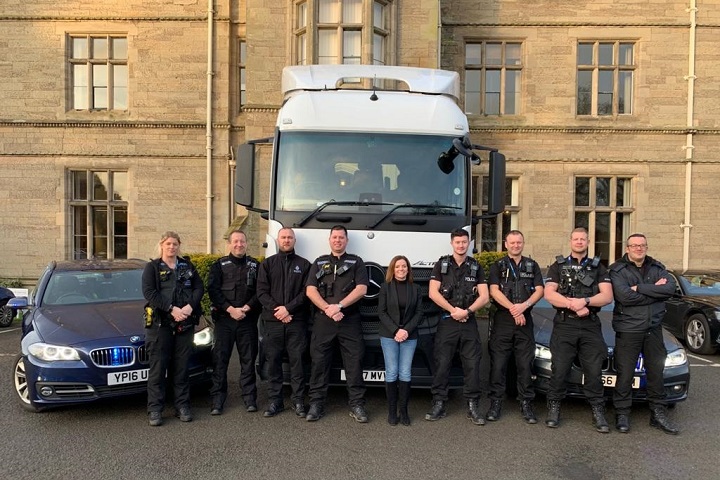 A five-day operation – involving the Highways England owned HGV 'supercab' – has helped police in Warwickshire detect more than 130 driving offences.
The 'supercab' is loaned to police forces by Highways England, as part of the Operation Tramline initiative. Its elevated position helps identify and record potentially dangerous driver behaviour.
Earlier this month, the supercab was used by Warwickshire Police – who detected 136 offences during a five-day operation on the M6, M40, M42, M69 and A46.
These included 15 drivers caught using a mobile phone – and 54 not wearing a seatbelt.
Other offences included speeding, driving too closely to the vehicle in front and careless driving.
The operation was led by Warwickshire Police's new Commercial Vehicle Unit (CVU), launched in November 2019 to tackle commercial vehicles and hauliers that 'pose serious danger' to other road users.
It is not the first time Warwickshire Police has participated in Operation Tramline, with the force detecting 146 offences during a five-day operation on the M40 during November 2019.
Inspector Mick Huntley said: "Operation Tramline continues to show the volume of offences being committed on our major roads network and the importance of policing them effectively.
"We are looking for people that could pose serious danger to themselves and other road users. By stopping them and dealing with any offences being committed we hope to change their behaviour and make our roads safer for the public as a whole."
---