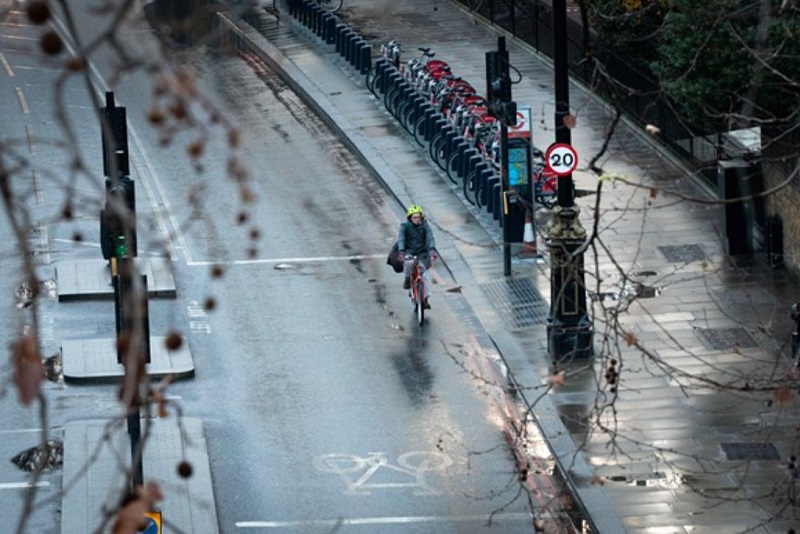 TfL says reducing speed limits can 'make a real difference to cutting road danger', after setting out plans to bring in more 20mph roads in Westminster.
In March 2020, TfL introduced a 20mph speed limit on all roads it manages within the central London congestion charging zone, which covers part of the borough. This included a new 20mph limit on Victoria Embankment and along the Millbank.
Describing the move as a success, TfL has now shared plans to reduce the speed limits on its remaining roads in the borough to 20mph, alongside additional measures to reduce speeds and danger to vulnerable road users.
Proposed changes include: 
A reduced 20mph speed limit on 13km of roads within the borough, including on Marylebone Road, Vauxhall Bridge Road and Edgware Road between the A40 and St. John's Wood Road 

Raised tables at six existing pedestrian crossings locations on roads with newly lowered speed limits to reduce danger to people walking and increase compliance with the new speed limit 

New road signs throughout to ensure that all drivers are fully aware of the new speed limit

Recalibrating speed cameras in the area to ensure compliance with the new speed limits
TfL is asking people to have their say on the proposed changes – as well as to share views on making the temporary 30mph limit on the A40 Westway and temporary 20mph limits on Park Lane northbound and Grosvenor Road permanent. 
The consultation is open until 18 August. Subject to feedback, the planned changes could be introduced in spring 2022.
Will Norman, London's walking and cycling commissioner, said: "Making London's streets safer for people walking and cycling is one of TfL's top priorities, and 20mph speed limits significantly reduce road danger. 
"The introduction of lower speed limits on the remainder of TfL roads across Westminster includes some major thoroughfares, and will make a real difference alongside additional safety improvements. 
"I encourage everyone to have their say in this consultation and play their part in improving the road network."
In 2020, Westminster Council also introduced a 20mph speed limit on roads under its control. It has backed the newly-announced TfL plans.
Cllr Melvyn Caplan, deputy leader and cabinet member for city management, said: "Westminster City Council is committed to making our streets safer, cleaner and healthier for everyone, which is why we introduced a 20mph limit on Westminster's roads last year. 
"We are therefore pleased that TfL have shared their plans to introduce a 20mph limit on their roads in Westminster, along with other measures to increase public safety. 
"Slowing down traffic speed reduces the severity of collisions and makes it safer for people to walk and cycle in the city."
---