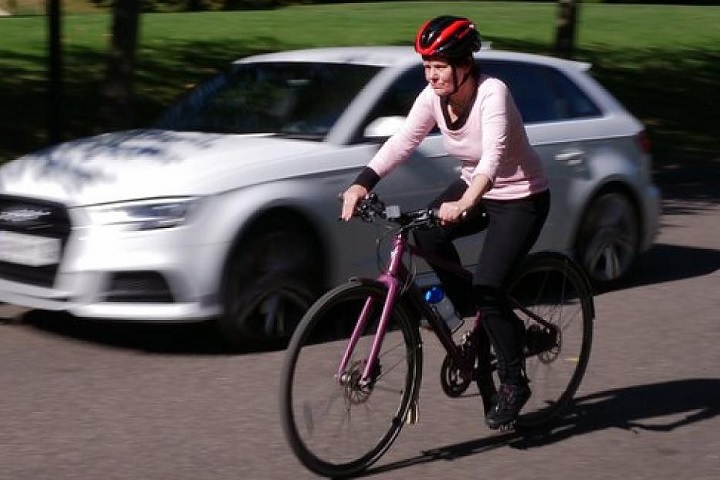 Businesses in Northern Ireland are being encouraged to drive forward road safety, with the help of a series of short interactive training videos produced by Cycling UK.
The videos, produced with £10,000 in funding from the Department for Infrastructure's Road Safety Grant Scheme, are available to employers free of charge.
The videos have been endorsed by Nichola Mallon, Northern Ireland's infrastructure minister, who stresses the importance of working collaboratively "to achieve safe travel for all road users".
The online videos teach safe driving practices around people cycling. There are three in total, targeting close passing, car dooring and driver understanding of cyclists' road positioning. 
The training course takes around 15 minutes to complete and participants are asked a few short questions about what they have learnt after each of the three sections.
Nichola Mallon said: "As minister with responsibility for promoting and improving road safety, I recognise that we need to work collaboratively with others if we are to achieve safe travel for all road users.
"It is great to see that more people have taken up cycling and I want to continue encouraging more cycling for both health and environmental reasons. 
"While my department continues to promote cycling safety messages, I welcome the development of this short 15-minute free online course. It is important that we each use the roads safely to enable everyone to have a safe journey."
Several large employers across Northern Ireland have already promoted the course to their staff, including the multinational engineering firm AECOM. 
Simon Wells, associate director, transportation at AECOM Belfast, said: "The online course that Cycling UK has produced should be a staple in all companies' safety training, and ideally as part of their staff induction process.  
"It covers three road safety issues with practical advice and reinforces the key learning topics throughout the course. I personally found it very informative and would recommend it to all road users including cyclists, drivers and their passengers."
---