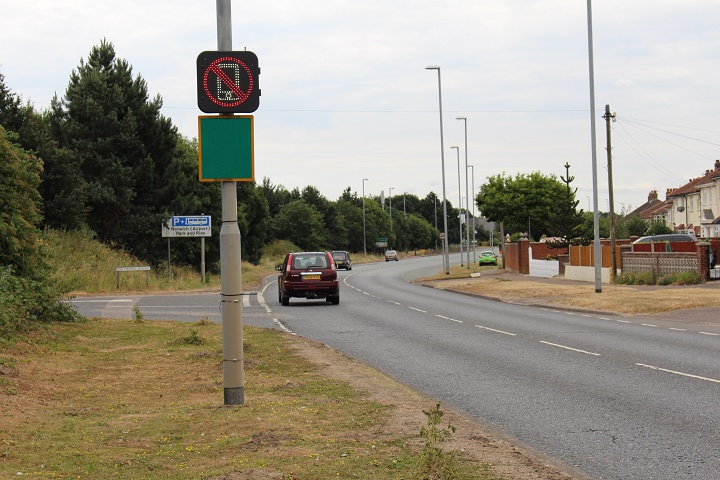 The Government is being urged to show they are serious about road safety by providing police forces with the right technology to reduce casualties.
Westcotec, one of the UK's leading suppliers of vehicle-activated signs, says technology is 'central to the Government's role of safeguarding us from the consequences of unlawful road use'.
It explains that police forces need to be given 'up-to-date equipment and processes that are fit for purpose' – in order to tackle issues such as mobile phone usage.
Westcotec says legislation needs revising – so that any driver caught using a hand-held phone behind the wheel can be easily prosecuted without the 'unnecessary burden of providing too high a level of evidence'.
The call follows the release of an European Transport Safety Council (ETSC) report, which shows more people died in road collisions in the UK in 2019 than in 2010.
Chris Spinks, Westcotec managing director, said: "There have been so many opportunities in the past decade to continue that downward casualty trend, but we have missed out – in my opinion because road safety has fallen way down the list of Government priorities.
"In an ideal world, everyone could buy into the concept of safer communities and compliant road users who stay within the rules. 
"But as shown by the extreme speeding and shocking examples of dangerous driving during the recent months of lockdown, there is a great deal of work to do in persuading some drivers to make safety a priority.
"If persuasion fails, then the ultimate sanction must be effective, robust enforcement. 
"To do this effectively, police forces need up-to-date equipment and processes that are fit for purpose, along with resources that can effectively carry out the prevention and, where necessary, enforcement work."
Founded in 2001 and based in Norfolk, Westcotec provides its local authority clients with a comprehensive range of products including speed signs and vehicle activated signs as well as air pollution monitoring and thermal detection collision avoidance systems.
---