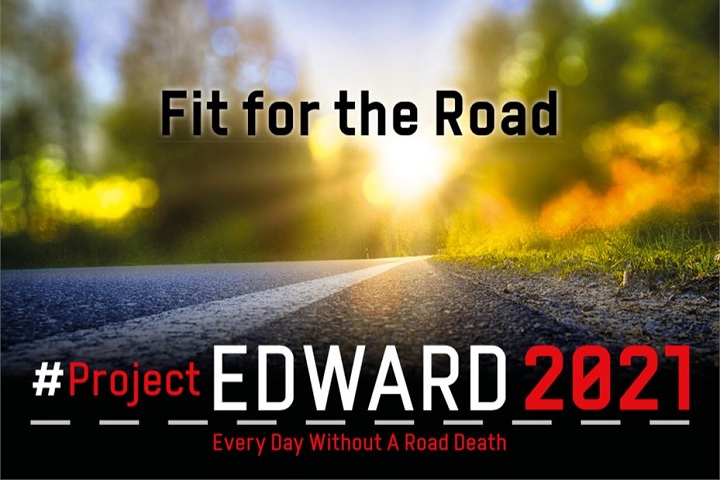 Organisers of this year's Project EDWARD have welcomed the extensive levels of media coverage and social media engagement generated by the recent week of action.
Project EDWARD (Every Day Without A Road Death) is an annual road safety campaign, which aims to provide a platform to showcase some of the best work being done around the UK to promote the five pillars of the 'Safe System' approach.
The 2021 week of action took place between 13-17 September, under the theme 'Fit for the road'. It centered around three road trips in electric cars, with visits to events showcasing the best examples of safe road planning, post-crash response, design and engineering.
The #ProjectEDWARD hashtag on Twitter achieved a potential reach of six million users, with 48.5 million potential impressions. Meanwhile, the #FitForTheRoad hashtag contributed an additional reach of 2.8 million and 12.1 million potential impressions.
The week also featured the first ever 24-hour National Safe Speeds Day, which took place on 15 September with the goal of achieving zero fatalities through the highest-possible levels of compliance with speed limits. 
Support for the day came from all forces in England and Wales, as well as Police Scotland and the Police Service of Northern Ireland.
The latest figures show seven people lost their lives in road collisions on that day, leading organisers to urge all police forces to commit to sharing vital road safety messages.
James Luckhurst, Project EDWARD founder, said: "It was gratifying and inspiring to meet so many people with such a commitment to reducing death and serious injury on our roads.
"But our target is zero fatalities every day. On just one day of our week of action, seven people didn't make it home. Seven lives were lost, seven families will be dealing with grief that never goes away. Seven police officers have had to knock someone's door to deliver that most devastating news.
"Our pledge for the future is to drive home the message that all road death is preventable, but it requires a long-term commitment from every individual who uses the roads.
"As we start thinking of how we can deliver future weeks of action, a specific priority for us is to ensure that every police force gets fully engaged and commits to sharing our road safety messages, particularly on social media. We are grateful to those who did during our 2021 activity, but we need to understand why others who could have done, chose not to.
"The more reminders we can offer, the more people will see them and – we hope – reflect on the risks they may face and the risks they may pose to others.   
"We still have a great deal of work to do."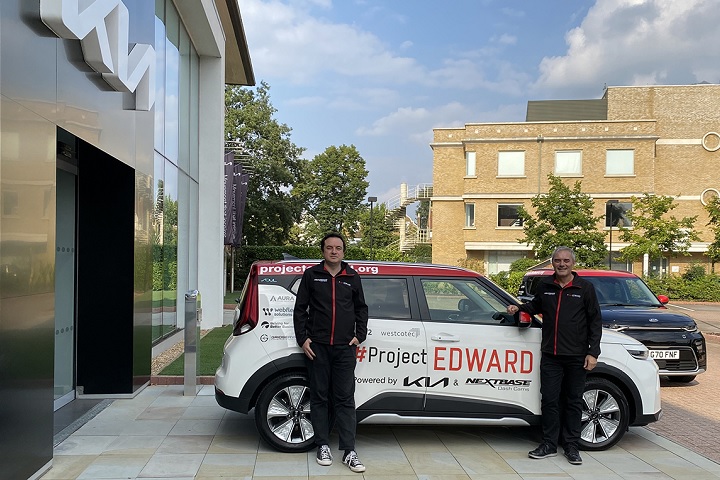 Westcotec commits to three-year Project EDWARD support programme
Meanwhile, the Norfolk-based road safety technology firm Westcotec has confirmed its commitment to a three-year sponsorship programme for Project EDWARD. 
Westcotec has been a supporter of Project EDWARD since 2016 and was the first organisation to commit to platinum sponsorship in 2021. 
Chris Spinks, Westcotec managing director, said: "As an organisation committed to saving lives on the roads, we have watched Project EDWARD grow thanks to the energy and innovative approach of its organising team. 
"We have decided to confirm a three-year support programme immediately because we want Project EDWARD to grow and flourish. Not only have we seen the great awareness-raising work done by the EDWARD team, but we also greatly value the doors they continue to open for our business.
"Project EDWARD gets my 'best in class' vote for the way it manages to bring so many groups together from across the road safety sector and beyond. 
"Specifically there isn't another road safety campaign that achieves this so well in its engagement and its social media activity."
---