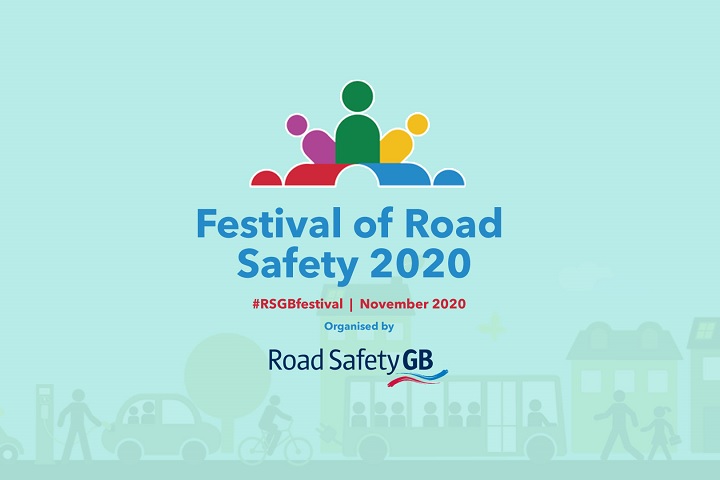 With all four workshops and three of the live discussions sessions now fully subscribed, preparations for the Festival of Road Safety continue to go from strength to strength.
The Festival of Road Safety replaces the National Road Safety Conference and will run throughout November 2020.
The Festival programme includes a mix of pre-recorded keynote presentations, podcasts, workshops and live discussion sessions – and a bumper fringe programme comprising more than 20 presentations covering a wide range of road safety and related topics.
In total, the programme comprises more than 40 presentations and sessions, which will be released or staged live at 10am and 2pm on every working day from 2-27 November inclusive.
All four workshops are now fully subscribed – and those successful will have received an email to confirm their place. Organisers are in dialogue with the workshop facilitators to see if any more spaces can be made available.
Meanwhile, three of the four live discussion sessions are also sold out (cycling, the school run and electric scooters). The final session, on connected and autonomous vehicles, has limited availability remaining (click here to register).
The organisers are pleased to announce that the live discussion sessions will be recorded – and the video published at a later date to enable those unable to attend to catch up.
Click here to sign up for Festival alerts.
Edward Seaman, Festival of Road Safety organising committee, said: "With less than a week to go, preparations for the Festival have entered their final stage.
"Most of the presentations and podcasts have been recorded – and we cannot wait to share the content with you throughout the month.
"We are also delighted with the response to the live sessions and workshops, all of which promise to be interesting and informative."
Anyone wanting more information should contact either Edward Seaman or Nick Rawlings by email or on 01379 650112.
---