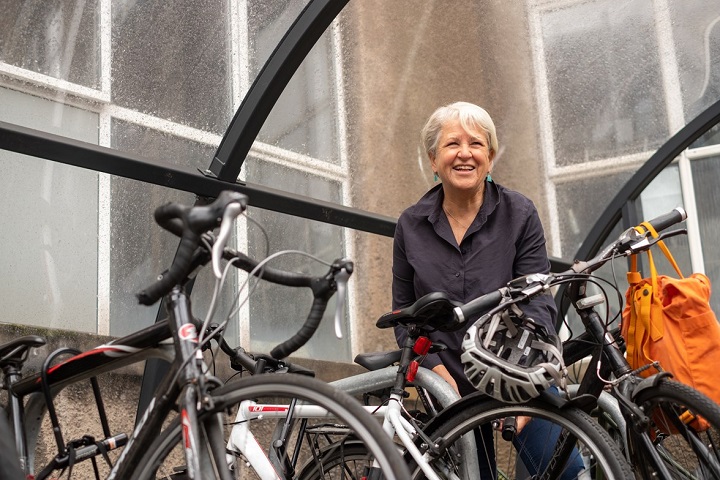 The Scottish Government hopes the allocation of nearly £1.8 million in funding for active travel schemes will help "lock-in the positive changes" seen over the last 12 months.
Delivered through Cycling Scotland's Cycling Friendly programme – 148 employers, community groups, campuses and schools will receive the majority of the funding.
Some of the funded projects will set out to provide improved facilities, such as new showers and cycle parking, while others will provide bikes to those who may not have access, or maintenance equipment. 
It is estimated that more than 343,000 people will benefit from this support – including 154,230 students and staff in colleges and universities across Scotland.
Eight university and college campuses – including the University of Edinburgh and Inverness College UHI – have been awarded funding to develop facilities.
Meanwhile nine others have been allocated money to appoint a 'campus cycling officer' – a dedicated person on campus to promote cycling initiatives.
Through the Cycling Friendly programme, funding has also been provided to 13 registered social housing providers – as well as the Cycling Friendly NHS Worker Fund.
Michael Matheson, cabinet secretary for transport, said: "I'm pleased that public and private employers, schools, community groups and social housing providers all stand to benefit from Scottish Government funding. 
"The breadth of organisations getting involved demonstrates the clear appetite across Scotland to lock-in the positive changes we've seen in travel behaviour over the last 12 months.
"We're providing record funding for active travel. Coupled with our support for active travel infrastructure – by improving facilities and providing access to bikes, we can make it easier for people to choose active travel for everyday journeys."
---