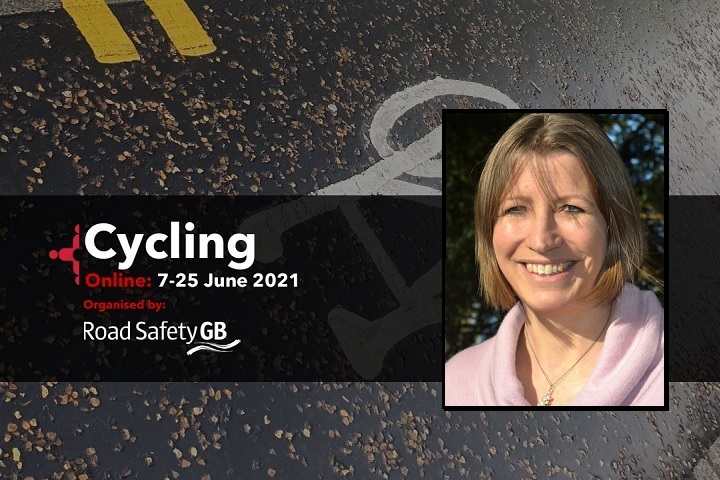 Week two of Road Safety GB's online cycling event continues with a presentation looking at cycle helmet safety testing and rating harmonisation.
The presentation has been prepared by Sally Lines OBE, CEO of the Road Safety Trust.
Recently, the trust organised an International Roundtable to influence the cycle helmet safety testing regime in the EU, so that safety standards are improved to include rotational impacts. 
The secondary objective was to work towards a harmonised rating scheme for consumers at the point of sale.
Sally's presentation will provide an overview of this project, including key outputs from the Roundtable and the next steps.
The presentation will be published on the event website at 10am today (16 June).
What's still to come?
The three-week event, titled 'More cycling, safer cyclists: how can we make it safer for more people to cycle, more often?', is being aired free-to-all until 25 June.
The programme comprises a mix of pre-recorded and live content including video presentations, a workshop and a Question Time session. All the pre-recorded content will be published on the programme page at 10am on its advertised day.
Dates, times and registration details for the live sessions are also available on the programme page.
Coming up tomorrow (17 June) is the event's first live presentation, which will be delivered by Fatima Ahmed, road safety manager at the London Borough of Hounslow, at 11am.
Registration for Fatima's session, titled Cycling for All, is free-of-charge and remains open. It is anticipated Fatima will present for around 20 minutes, before inviting questions from attendees.
Registration also remains open for the event's second live presentation, titled A cycle-friendly Wales – transforming places in Wales through 20mph default speed limits and safe and convenient infrastructure, which takes place at 14.00 on Wednesday 23 June. 
It is being facilitated by Natalie Grohmann and Ian Bradfield from the Welsh Government. Click here to register to attend this session.
---