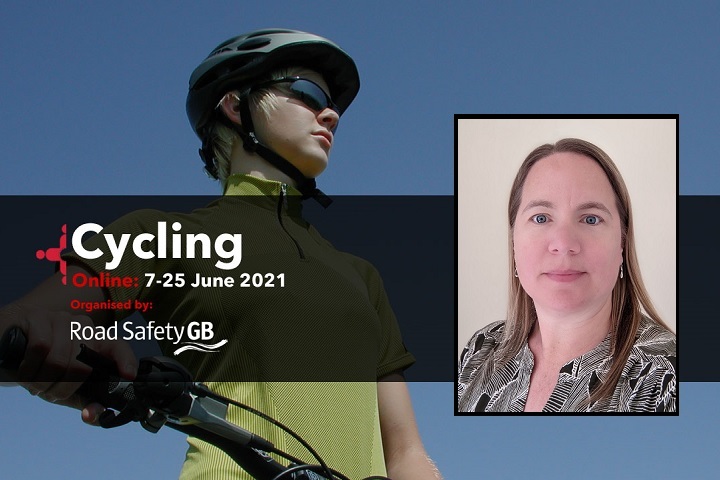 Road Safety GB's online cycle safety event continues with an overview of an ongoing Staffordshire Safer Roads Partnership campaign.
The campaign – titled Look Out – is promoting cycle safety information to both cyclists and drivers in the region.
The Look Out presentation is being delivered by Mel Langdown, strategic governance and commissioning manager at the Staffordshire Safer Roads Partnership.
It will include information on how collision analysis was used to shape the campaign and how messaging has been designed and delivered.
The presentation will be available via the event website from 10am today (11 June).
Coming up next week
The three-week event, titled 'More cycling, safer cyclists: how can we make it safer for more people to cycle, more often?', will be aired free-to-all until 25 June.
The programme comprises a mix of pre-recorded and live content including video presentations, a workshop and a Question Time session. All the pre-recorded content will be published on the programme page at 10am on its advertised day.
Dates, times and registration details for the live sessions are also available on the programme page.
Week two kicks off with a pre-recorded presentation from Sharon Goodsell, head of vulnerable road user safety at the DfT.
Sharon will speak about a review of The Highway Code to improve safety for cyclists, pedestrians and horse riders. This was a priority for the DfT following a consultation on cycle safety where it was identified as a key action to enable more people to cycle and walk safely.
A consultation on the proposed changes generated the highest response rate the DfT has ever known, and Sharon will outline the feedback and next steps.
Week two also contains the first live presentation, which will be delivered by Fatima Ahmed, road safety manager at the London Borough of Hounslow, at 11am on Thursday (17 June).
Registration for Fatima's session, titled Cycling for All, is free-of-charge and remains open. It is anticipated Fatima will present for around 20 minutes, before inviting questions from attendees.
Catch up on the action so far
All videos published as part of the event will remain available on the programme page – for viewers to watch at their leisure – for the foreseeable future.
This includes a presentation from Nick Chamberlin, policy manager at British Cycling.
Titled 'Roads should work for everyone – it is the time to give our streets to our children', the presentation explains how, in Nick's words, cars "should be guests on the majority of our local roads with drivers expected to put others ahead of their own needs".
In the next few days, it will also include sections of Wednesday's workshop – which showcased examples of initiatives introduced under the Emergency Active Travel Fund (EATF).
---