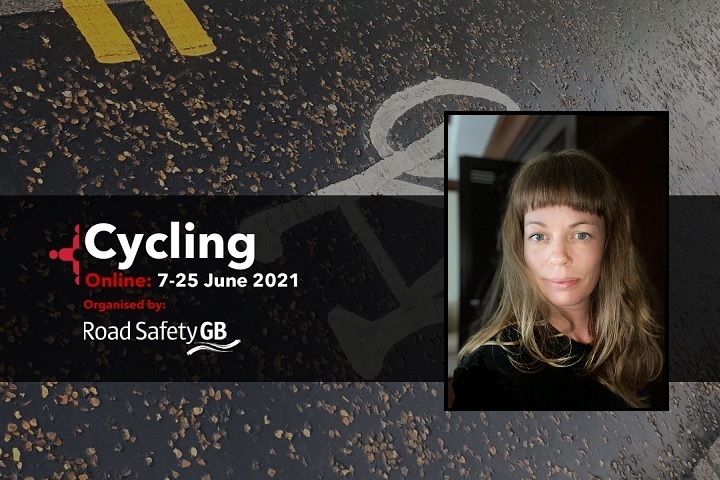 Week two of Road Safety GB's online cycling event continues with a presentation looking at innovative assessment tools for safer cycling.
The presentation is being delivered by Monica Olyslagers, global innovation manager and cities specialist with the International Road Assessment Program (iRAP).
iRAP describes itself as a small organisation with a big vision – a world free of high risk roads. 
iRAP's safety 'Star Ratings', which are used around the globe, help transport authorities and others identify and address high risk roads for all road users, including cyclists.
Monica's presentation will focus on three initiatives to support safer cycling: 
Improvement of iRAP's Safer Road Investment Plans to embed best practice design for cyclist and pedestrian safety in urban environments

Harnessing big data and machine learning to inform safer road design, particularly for cyclists and pedestrians 

iRAP's newest tool, CycleRAP, which is an enhanced risk model specific to cyclists and light mobility users
The presentation will be published on the event website at 10am today (15 June).
What's on the agenda this week?
The three-week event, titled 'More cycling, safer cyclists: how can we make it safer for more people to cycle, more often?', is being aired free-to-all until 25 June.
The programme comprises a mix of pre-recorded and live content including video presentations, a workshop and a Question Time session. All the pre-recorded content will be published on the programme page at 10am on its advertised day.
Dates, times and registration details for the live sessions are also available on the programme page.
Coming up tomorrow is a presentation from Sally Lines OBE, CEO of the Road Safety Trust.
Recently, the Road Safety Trust organised an International Roundtable to influence the cycle helmet safety testing regime in the EU, so that safety standards are improved to include rotational impacts. The secondary objective was to work towards a harmonised rating scheme for consumers at the point of sale.
Sally's presentation will provide an overview of this project, including key outputs from the Roundtable and the next steps.
This is followed on Thursday by the event's first live presentation, which will be delivered by Fatima Ahmed, road safety manager at the London Borough of Hounslow, at 11am.
Registration for Fatima's session, titled Cycling for All, is free-of-charge and remains open. It is anticipated Fatima will present for around 20 minutes, before inviting questions from attendees.
---