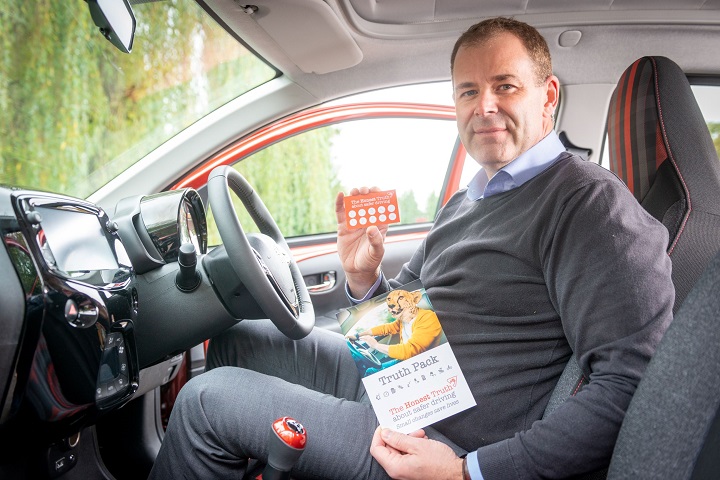 The Honest Truth has thanked road safety teams and driving instructors for helping it deliver road safety messages to approximately 10,000 learners in the last year.
Founded in 2009, The Honest Truth is a national road safety initiative which works in close collaboration with emergency services, local authorities and approved driving instructors to improve young driver safety.
The campaign graphics feature the use of animal heads to depict risky driving behaviours.
In September 2019, The Honest Truth became part of FirstCar – an organisation which has worked alongside road safety professionals for more than a decade to deliver interventions for a variety of audiences, including young drivers.
While some driving instructors can afford to fund their own annual £100 subscription to The Honest Truth, FirstCar says many face hardship because lockdowns have forced them off the road and put their businesses on hold. 
In light of this, several road safety teams have come forward to provide funding for ADIs – the first of which is Avon and Somerset Police, which has funded 30 Honest Truth subscriptions through a grant from the local police and crime commissioner.
Running alongside the education delivered through ADIs, is a set of Honest Truth media assets for each of the 'ten truths', featuring the trademark animal heads.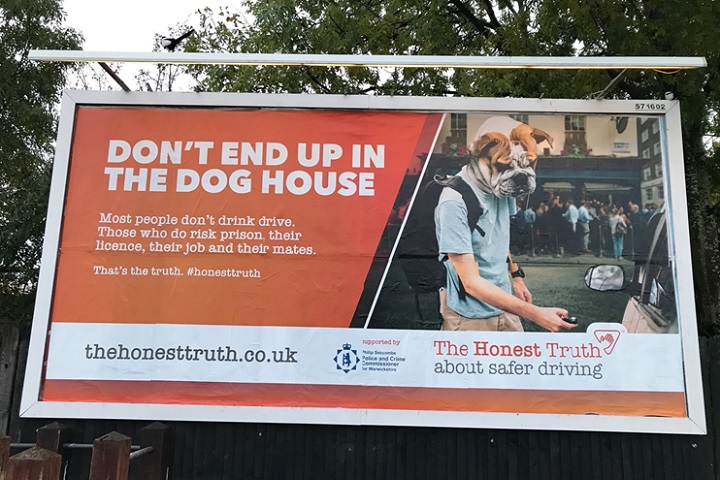 These were all redesigned when FirstCar took ownership of the campaign. These assets are available for organisations and road safety teams to licence and use in their digital, outdoor and print communications.
FirstCar says it aims to recruit, train and equip 250 ADIs each year – and thanks to the support of the road safety community and self-funding ADIs, are on their way to reaching this target for 2021. 
James Evans, founder of FirstCar, said: "ADIs spend a great deal of time with learners and whilst their primary role is to teach the skills needed to pass the driving test, they are uniquely positioned to influence the attitudes and behaviours of new drivers, using high-quality resources and discussion. 
"The Honest Truth provides these resources and a structure for delivery of the 10 truths, including, distractions, drug driving, speed, drink driving and mobile phones.
"Many instructors already deliver some kind of additional road safety education within lessons, and for them, The Honest Truth is a welcome resource that makes their lives easier."
Anyone interested in finding out more about The Honest Truth can register to join its Q&A webinar on Wednesday 10 March (11am). Email info@thehonesttruth.co.uk to receive joining instructions.
---