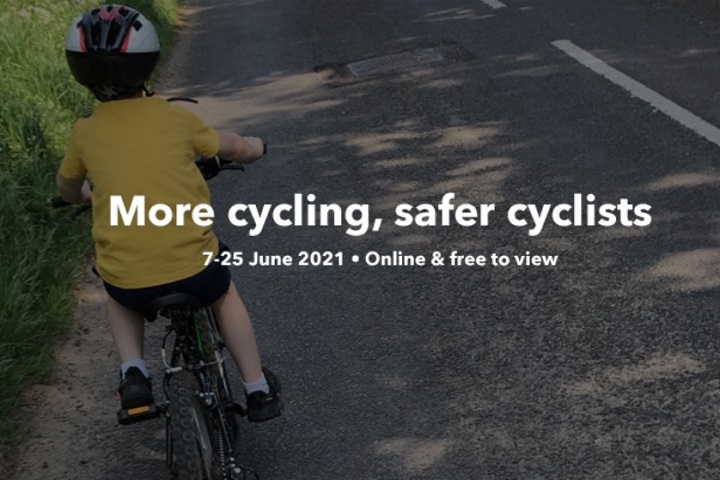 The DfT will use Road Safety GB's upcoming online cycling event to provide an update on its review of The Highway Code, which aims to improve safety for vulnerable road users.
The three-week event, titled 'More cycling, safer cyclists: how can we make it safe for more people to cycle, more often?', will be aired free-to-all during June 2021, commencing Monday 7 June.
It will follow a similar format to the Festival of Road Safety held during November 2020 – and the more recent PTW Riders' event which took place last month.
The programme will comprise a mix of pre-recorded and live content including video presentations, podcasts, workshops and discussions.
The agenda is currently under development and once complete, will comprise approximately 15 sessions. Organisers hope to be in a position to publish a timed agenda within the next two weeks.
Among the latest speakers to be confirmed is Sharon Goodsell, head of vulnerable road user safety at the DfT.
Sharon will speak about a review of The Highway Code to improve safety for cyclists, pedestrians and horse riders. This was a priority for the DfT following a consultation on cycle safety where it was identified as a key action to enable more people to cycle and walk safely. 
A consultation on the proposed changes generated the highest response rate the DfT has ever known, and Sharon will speak about the feedback and next steps.
Also confirmed on the agenda are:
The final topics for both of these presentations are yet to be confirmed, but will be announced in due course.
Call for papers
The agenda is still under development and Road Safety GB is particularly interested to hear from road safety and active travel practitioners who have implemented schemes in their local area, that they would be willing to showcase to fellow professionals.
Anyone interested in contributing should email Edward Seaman, who heads up the organising committee, with a title and short summary of their topic or initiative.
Email alerts
Click here to sign-up for regular email alerts in the run up to and during the event.
---