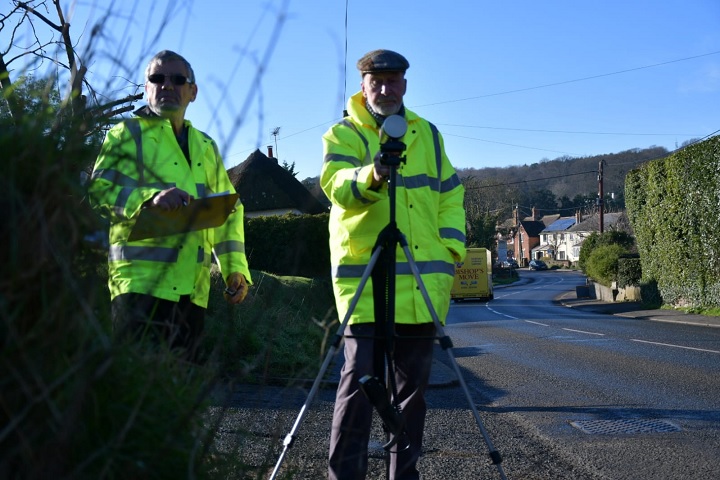 Police officers will be deployed with Community Speed Watch teams in Devon and Cornwall to allow the groups to issue on-the-spot fines and report drivers who are caught breaking the law.
Community Speed Watch teams, which are made up of volunteers, have not previously been able to enforce the law when they catch speeding drivers, with motorists instead getting a warning letter from the police.
However, the Alliance roads policing team in Devon and Cornwall is changing that by embedding qualified speed detection officers into the groups.
Supt Adrian Leisk, Alliance strategic lead for roads policing, said: "Community Speed Watch teams across Devon and Cornwall assist us heavily in highlighting issues and drivers of concern.  
"We intend to significantly increase the number of active teams in the region, as well as the level of support they receive, over the next 12 months.
"We also plan to deploy Speed Detection Officers within Community Speed Watch teams so those groups will give us greater reach to issue on-the-spot fines and report drivers who are caught breaking the law."
The move comes as nine rural roads in Devon and Cornwall have been rated as 'high or medium-high risk' for young drivers in a new study by the AA Charitable Trust.
The medium-high risk roads in Devon and Cornwall named in the study are:
A358 (Devon)

A3072 (Devon)

A391 (Cornwall)

A389 (Cornwall)

A3059 (Cornwall)

A3058 (Cornwall)

A3075 (Cornwall)

A3083 (Cornwall)
Alison Hernandez, police and crime commissioner for Devon, Cornwall and the Isles of Scilly, said: "Sadly young drivers are over-represented in fatal and serious collisions which is why Vision Zero South West considers them a priority when it comes to vulnerable road users.
"We all know how exciting it is when you first pass your driving test and gain all that extra freedom, particularly in a part of the country like the South West.
"Education is vital with young drivers. Making sure they know the potential risks of things like passenger distraction, night driving or using mobile phones while driving is so important and will ultimately ensure our roads are safer in the future."
---