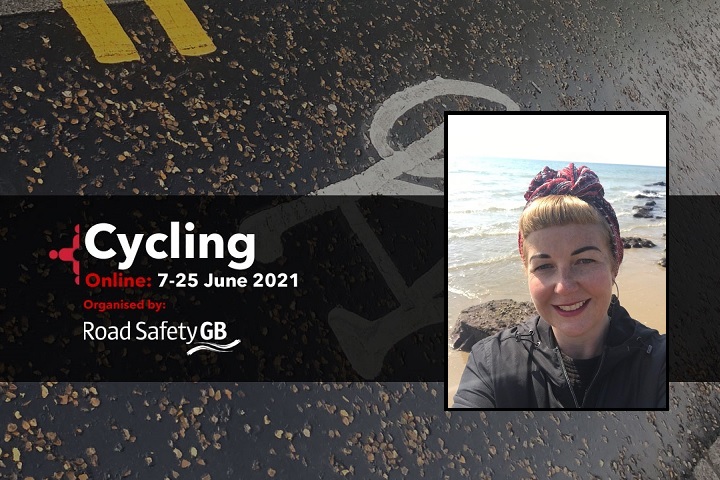 Week two of Road Safety GB's online cycling event gets underway with an update from the DfT on its review of The Highway Code, which aims to improve safety for vulnerable road users.
Among the key elements of the review is a plan to introduce a hierarchy of road users to ensure those who can do the 'greatest harm' have the 'greatest responsibility' to reduce the danger or threat they may pose to others.
Looking specifically at cyclists, other alterations include:
Providing guidance on cyclist priority at junctions to advise drivers to give priority to cyclists at junctions when travelling straight ahead

Establishing guidance on safe passing distances and speeds when overtaking cyclists and horse riders
A consultation on the proposed changes generated the highest response rate the DfT has ever known.
The presentation is being delivered by Sharon Goodsell, head of vulnerable road user safety at the DfT – and will be available via the event website at 10am today.
What's on the agenda this week?
The three-week event, titled 'More cycling, safer cyclists: how can we make it safer for more people to cycle, more often?', will be aired free-to-all until 25 June.
The programme comprises a mix of pre-recorded and live content including video presentations, a workshop and a Question Time session. All the pre-recorded content will be published on the programme page at 10am on its advertised day.
Dates, times and registration details for the live sessions are also available on the programme page.
Coming up tomorrow is a presentation from Monica Olyslagers, global innovation manager and cities specialist with iRAP.
Monica will discuss a Road Safety Foundation project which aims to improve Safer Roads Investment Plans (SRIPs) generated by the iRAP approach.
The project seeks to ensure the latest thinking and innovation for safety measures for vulnerable road users in urban environments, including cyclists, are fully embedded within SRIPs.
Week two also contains the first live presentation, which will be delivered by Fatima Ahmed, road safety manager at the London Borough of Hounslow, at 11am on Thursday (17 June).
Registration for Fatima's session, titled Cycling for All, is free-of-charge and remains open. It is anticipated Fatima will present for around 20 minutes, before inviting questions from attendees.
---