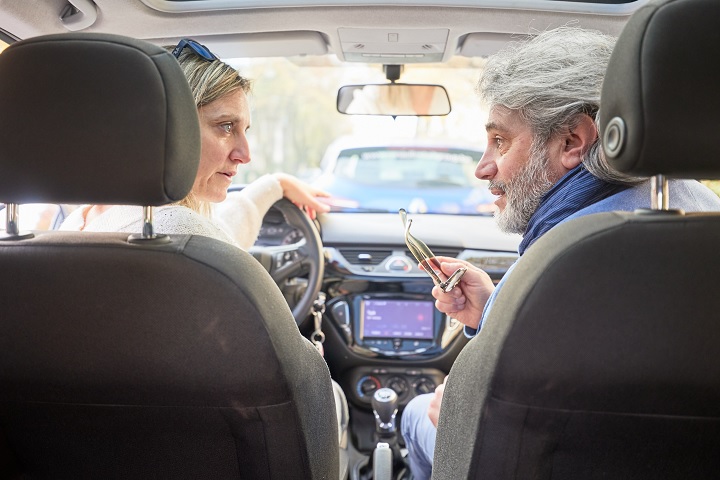 The European Commission says the Covid-19 pandemic has had a 'clear, though unmeasurable', impact on road fatalities.
Preliminary figures published by the Commission on 20 April show an estimated 18,800 people were killed on EU roads last year, an 'unprecedented' annual fall of 17%. 
This means almost 4,000 fewer people lost their lives compared to 2019.
The reduction was far from uniform – with the largest decreases (of 20% or more) occurring in Belgium, Bulgaria, Denmark, Spain, France, Croatia, Italy, Hungary, Malta and Slovenia. 
In contrast, five member states (Estonia, Ireland, Latvia, Luxembourg and Finland) recorded an increase in fatalities, although the Commission notes the figures in small countries tend to fluctuate from year to year.
The Commission adds that the impact of the Covid-19 pandemic on the figures is 'hard to measure'.
It says lower traffic volumes, as the result of the pandemic, had a 'clear, though unmeasurable', impact on the number of road fatalities. 
However, it points to preliminary data in the US which shows that fatalities spiked in 2020 in spite of lower traffic volumes – as well as evidence from some EU countries pointing to an increase in risk-taking behaviour, in particular speeding, during lockdown periods.
By way of comparison, the UK Government is yet to publish data for the whole of 2020, but figures for the first half of the year show an estimated 670 people were killed in reported road collisions – a decrease of 21% compared to the equivalent period in 2019 (838). 
EU misses decade long target – but insists it has 'by far the safest' roads
The newly-published 2020 figurges mean that over the previous decade (between 2010 and 2020), the number of road deaths dropped by 36% in the EU. 
This falls short of the target of 50% fewer deaths that had been set for that decade.
However, with 42 road deaths per million inhabitants, the Commission says the EU remains the continent with the safest roads in the world. As a comparison, the world average lies at more than 180.
The 2020 figures were released to coincide with the EU Road Safety Results Conference, which brings together policymakers, civil society and road safety practitioners to assess the current situation and how best to take the next steps towards 'Vision Zero'.
The EU has already set itself a new 50% reduction target for deaths – and, for the first time, serious injuries – by 2030.
Adina Vălean, EU commissioner for transport, said: "With almost 4,000 fewer deaths on EU roads in 2020, compared to 2019, our roads remain the safest in the world. 
"Still, we are behind our target for the last decade and joint action is needed to prevent a return to pre-COVID levels."
---