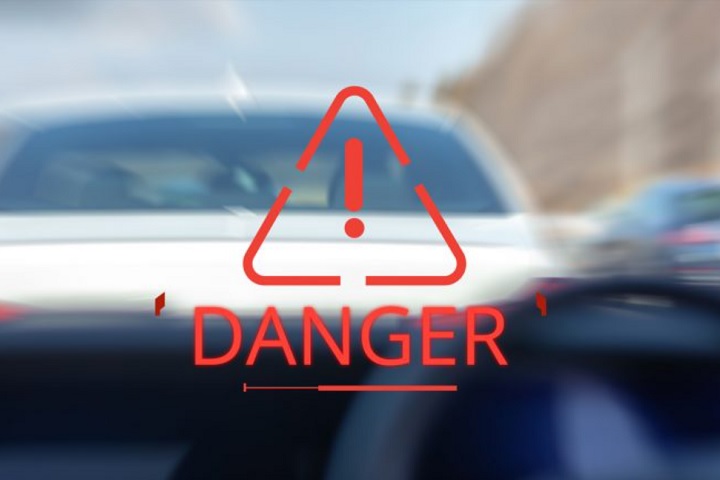 GEM Motoring Assist is calling on drivers to follow the 'two-second rule' and ensure they're not putting lives at risk by tailgating.
In November 2020, Highways England commenced trials of new cameras to clamp down on tailgating, an offence it says is a factor in around one in eight casualties on England's motorways and major A roads.
Motorists caught tailgating by the cameras can expect to receive letters advising them they were too close to another vehicle, highlighting the dangers of not leaving safe braking distances.
Speaking at the time, Jeremy Phillips, Highways England's head of road safety, said the cameras have "highlighted just how many people are driving too close on our roads" – with 26,000 offences detected in the first two months of the trial.
GEM Motoring Assist is concerned that 'too many motorists are simply unaware of the distance they need to stop safely in an emergency'.
The motoring organisation is calling on drivers to put into practice the 'two-second rule' on every journey.
Neil Worth, GEM chief executive, said: "Drivers regularly place being tailgated up there at the top of the list of annoying, unpleasant and downright dangerous threats they experience on the road.
"Imagine a sudden problem ahead of you on a motorway or dual carriageway. According to the Highway Code, if you're driving at 70mph you will need a minimum of 96 metres to come to a stop. This relies on your being alert and able to react immediately to the problem you've spotted ahead.
"Any sort of distraction will compromise that ability, meaning you will continue driving towards the problem at more than 60 metres per second.
"The two-second rule is a great guide, and it works because it's time-based, not distance-based. There's flexibility that matches your speed, so it doesn't mean carrying a spreadsheet of distances and speeds around in your head."
---