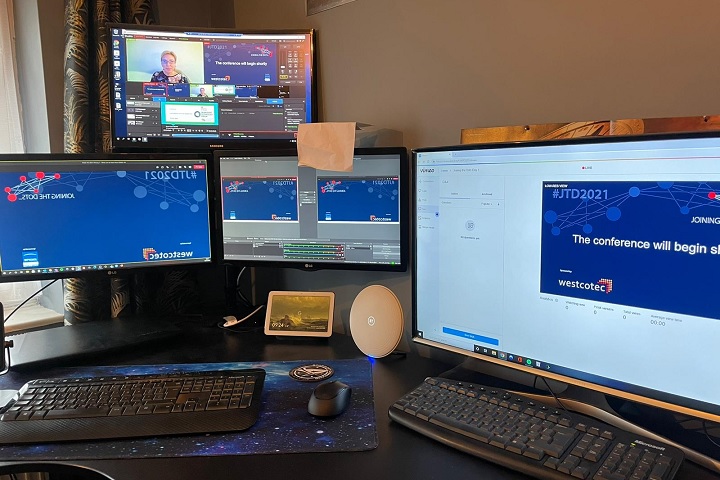 The 2021 Road Safety GB National Analysts Conference provided a great platform to highlight the innovative analysis and evidence-based road safety activity that is taking place across the country.
Organised by Road Safety GB in partnership with Agilysis, the sixth edition of 'Joining the Dots' was staged virtually on 2-3 March, the first time it has been held in this format.
In total, there were more than 450 registrations for the event.
The conference was opened by roads minister, Baroness Vere of Norbiton, who outlined the steps put in place by the DfT over the last 12 months and highlighted the priorities for the years ahead. 
The recent focus on active travel and effective enforcement will continue – and the DfT is also looking to the future with more evidence being combined with existing datasets to further understanding of road collisions.
The first session featured several analyses of the impact of COVID-19 on traffic levels and road user behaviour with speakers unveiling insight into how the world changed so dramatically last spring.  
This theme was carried onto the second session with more evidence on active travel patterns and ways of prioritising new schemes for cycling and walking. 
The first day rounded off with a review of best practice from the UK and overseas relating to enforcement and vehicle procurement, plus a summary of roads policing and partnership working.
Day two began with a thorough review of collision data and collision investigations including the current STATS19 review and consultation process. Alternative ways of interpreting the existing data were considered along with the value of in-depth investigations. 
The morning concluded with a technology session facilitated by the event sponsor Westcotec. In the afternoon focus turned to the future, with road safety indicators and vision zero getting the attention of the online audience. 
Finally, there was an analysts' showcase which allowed local teams to show off their work.
Richard Owen, Agilysis CEO, who hosted the event, said: "We were amazed by the response of the industry to this event which is a first for us, and perhaps many others. 
"It shows how far we have come in the last year in finding new ways to collaborate and share our knowledge, and the high quality of presentations were noted by the audience. 
"While it would be great to see people in person at an event like this again, online learning gives professionals a great opportunity to apply continuous personal development in an effective way."
Matt Staton, Road Safety GB's director of research, added: "With the spotlight directed on the quality and consistency of the use of data in recent reports, such as the HMICFRS inspection of roads policing, the conference provided a great platform to highlight the innovative analysis and evidence-based activity that is taking place across the country. 
"Being online helped broaden the audience and the range and quality of the presentations hopefully meant there was plenty to take away for practitioners, decision-makers and analysts alike. 
"A huge thank you to everyone who presented and participated in the event, and in particular to the team at Agilysis who did a fantastic job in pulling the event together and in dealing with the technical challenges that accompanied our first online edition of Joining the Dots."
---