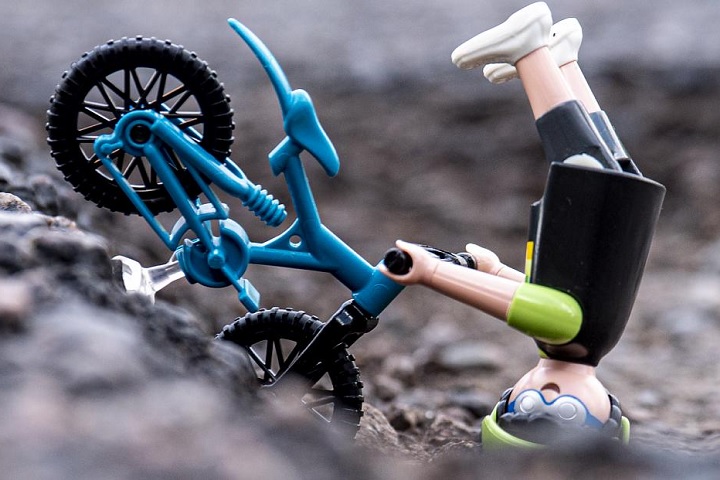 More than half of local authorities in Great Britain have seen their budget for maintenance of local roads fall 'in real terms' over the past five years, according to Cycling UK.
Data obtained by the charity shows – when adjusted for inflation – 58% of local authorities have less money for road maintenance than they did in 2016/17.
Cycling UK says while local roads are the 'backbone of our transport network', investment is continuing to stagnate in favour of spending on major routes, with 'predictable results'.
The charity's research also shows that just 7% of local authorities have repaired 100% of reported potholes within their self-imposed target times during the past five years. 
One third of councils met their targets less than 75% of the time. The worst performing council was Bristol, which met its target time on just 15% of repairs.
Cycling UK is calling for 'proper funding' from the Government to allow local councils to maintain roads properly.
Keir Gallagher, Cycling UK's campaigns manager, said: "Our findings sadly confirm that government investment in pothole repairs is doing as much good as a sticking plaster on a broken leg.
"With a majority of councils seeing their pothole budgets shrinking in real terms over the past five years, it's time for the Government to commit to 'levelling up' the local roads we all use every day, whether we're walking, cycling, or driving. 
"Instead, by investing £27bn in the strategic roads network in England, when less than half of that could fix every pothole in the country, the Government is prioritising a minority of road users and abandoning the rest of us to dangerous pothole dodging every time we leave the house."
The figures have been released as part of Cycling UK's Pothole Watch campaign, which runs from 1-7 March.
The campaign aims to highlight the need for investment in local roads and calls on the public to report road defects.
Statistics show that since 2016, 10 cyclist deaths and 178 serious injuries have been attributed to road defects in Great Britain.
---