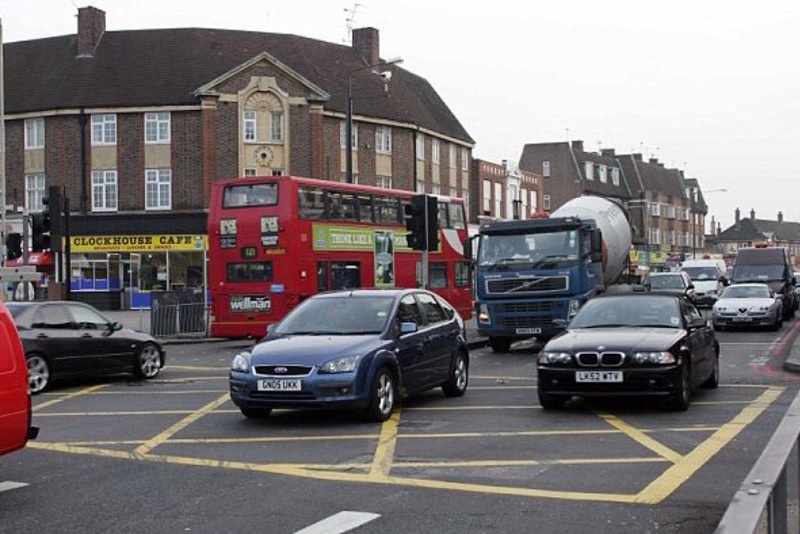 TfL says the introduction of at least 50 new enforcement cameras – to enforce civil traffic rules at junctions – will play 'a vital part' in helping to meet its Vision Zero ambition.
Each year more than 4,000 people are killed or seriously injured on London's roads and 76% of collisions happen at junctions – many of which involve moving vehicles contravening decriminalised road traffic rules, according to TfL.
The new cameras, which can be moved around the road network to where they are most needed, use 'cutting edge' technology to enforce banned turns, bus lanes, yellow box junctions and weight restrictions. 
The deployable cameras can be adapted for each new location, ensuring that the rules for each particular junction can be enforced 'fairly and efficiently', with separate cameras for each traffic rule. 
A trial of the cameras carried out in 2020 saw an improvement in compliance of up to 60% in six months.
TfL says improving enforcement at junctions will also help to cut congestion, by keeping junctions clear and ensuring traffic can move through them as intended.
The new cameras will be introduced to the TfL road network from this autumn.
Will Norman, London's walking and cycling commissioner, said: "Most collisions on London's roads happen at junctions and it's absolutely vital for everybody's safety that we can enforce effectively against the minority of drivers who break the rules. 
"We're determined to meet our Vision Zero goal of eliminating death and serious injury and these innovative new cameras will give us much-needed extra capability to tackle danger hot-spots on our road network. 
"We'll be closely monitoring the success of this new technology and will continue to work closely with the police and others to keep our road network safe, efficient and sustainable for everybody in the Capital."
New Congestion Charge proposals aim to support sustainable travel
Meanwhile, new proposals for the future of the Congestion Charge, designed to encourage sustainable travel in central London, have been outlined.
In accordance with the condition in the Government's first emergency funding agreement, TfL urgently brought forward proposals to temporarily widen the scope and level of the Congestion Charge in June 2020.
The operational hours of the charge were extended to include evenings and weekends, and the charge was increased from £11.50 to £15.
Since then, the mayor of London has been clear that the temporary charges should be reviewed to ensure a strong economic recovery in London and one that is environmentally sustainable.
TfL has now opened a consultation and is seeking views on the future operation of the Congestion Charge.
The main proposals include no charges in the evenings to support London's recovery, operating between 12:00-18:00 on weekends and retaining the current charge level of £15.
TfL and the mayor say these changes will ensure gains made in reducing car dependency over more than 15 years are not lost and the Capital's recovery from the pandemic is a green and sustainable one.
They add that high levels of traffic make deliveries less reliable, delay bus journeys, worsen air pollution and make it less safe for people walking and cycling.
Sadiq Khan, mayor of London, said: "The Government insisted on the widening of the level and scope of the Congestion Charge last year as a condition of TfL's emergency funding agreement – which was only needed because of the pandemic.
"As we look to the future it's vital the charge strikes the right balance between supporting London's economic recovery and helping ensure it is a green and sustainable one.
"These proposals support the Capital's culture, hospitality and night-time businesses which have struggled so much, as well as encouraging people to walk, cycle and use public transport.
"We must not replace one public health crisis with another due to filthy polluted air, and our measures to create more space for walking and cycling have already had a huge impact. I urge Londoners to have their say and take part in the consultation."
---