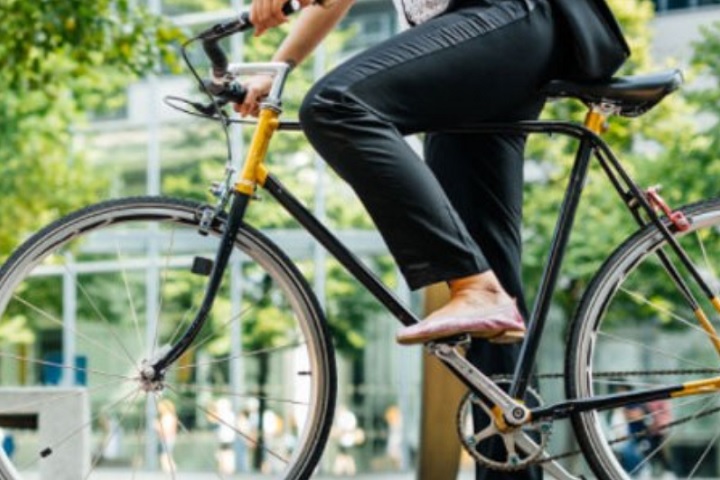 Oxfordshire Council Council has set out an 'ambitious and innovative' transport plan, which includes a vision to deliver a zero-carbon transport network by 2040.
The plan, published on 19 October, details how the council will replace one in every three current car trips – by making walking, cycling and public transport 'the natural first choice'.
Among its priorities is to create 'safe and attractive' infrastructure for vulnerable road users, including the introduction of 20mph speed limits in residential areas, as is already the case in Oxford.
The council is also looking to improve multi-modal travel, with the development of mobility hubs where people can easily change between different forms of transport, so that not all of a longer trip is made by car.
There will be work in communities to help people become more active – including designing neighbourhoods so that vital goods and services are always within a 20-minute walk.
Cllr Tim Bearder, Oxfordshire County Council's cabinet member for highways management, said: "We have a vision to transform transport in Oxfordshire. We want to be less reliant on the car and all enjoy access to vastly improved public transport and gold standard walking and cycling paths.
"We know we face a climate emergency and the least well off are being left behind. Our current network incentivises more carbon waste and is overly focused on expensive single occupancy cars.
"We are miles away from where we should be so this plan represents an exciting milestone in the development of the transport network and policies that shifts that balance in favour of something more sustainable. It will take us in a very new direction.
"But we must all recognise that we can't achieve that change overnight. This plan will be a living document and not set plans in stone with no flexibility for change. It will be regularly reviewed and updated as we assess and reassess how things are working. 
"It has to be an iterative process that we want the public fully engaged with it."
---