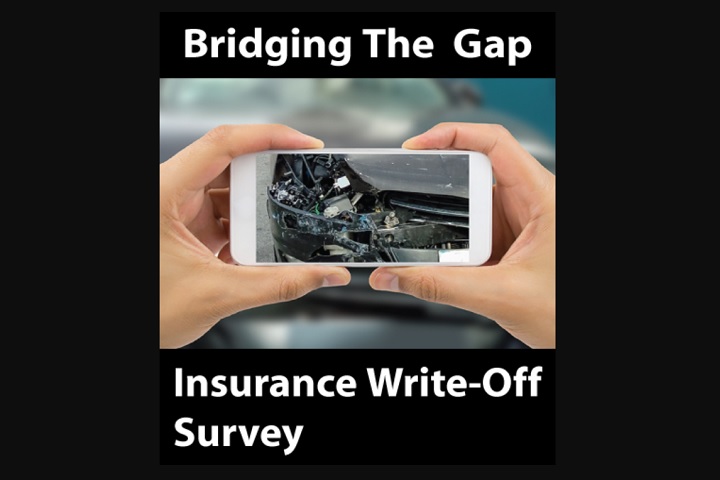 An Irish/Anglo collaboration of automotive engineers, law enforcement and research analysts has launched an initiative to establish the safety of insurance write-offs that are repaired and returned to the road.
The project team at Investigative Research has published a survey asking Irish and British owners of vehicles – including cars, vans, trucks and motorcycles – about their experience of buying an insurance write off.
If a vehicle is written off by an insurance company, the level of damage is divided into four categories. The first two categories, A and B, must be scrapped and never returned to the road, while the second two – categories C (or S) and D (or N) – can be repaired and driven again.
In the UK and Ireland the resale of category C and D vehicles is not controlled, because there is no way of determining whether these recycled vehicles are repaired in a way which makes them 'secure and safe to drive'.
The project team says 'unscrupulous' repairers and dealers are either selling poorly repaired insurance write-offs, or hiding the vehicle's past and passing them off as non-damaged vehicles.
Given that Governments in the UK and Ireland are unable to provide details of the problem, Investigative Research is setting out to determine the extent to which unsafe cat C and D vehicles are involved in road traffic collisions and thus causing injuries or deaths, by asking the motoring public in both countries.
Elaine Hardy, who heads up the project team, said: "Bridging the gap between road safety and crime can offer road safety authorities, vehicle registration agents and the police an opportunity to ensure that our roads become safer for users.
"We need to understand how this affects vehicle owners who may have unwittingly bought an insurance write off in the belief that the vehicle is safe to drive. 
"Experience has demonstrated that people who have been victims of unscrupulous sellers and have, as a consequence, suffered financial loss and/or injuries, are very helpful and willing to report their misfortunes. This survey offers them the opportunity to do so."
This project is endorsed by the British National Vehicle Crime Intelligence Service and supported with a grant from the Rees Jeffreys Road Fund.
Click here to see and/or complete the survey.
---