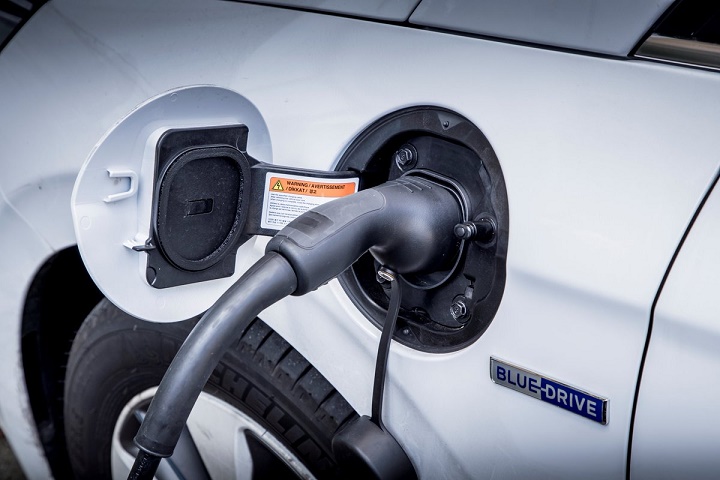 September 2021 has been hailed as 'the best month ever' for the uptake of new battery electric vehicles (BEVs).
Figures published by the Society of Motor Manufacturers and Traders (SMMT) show 32,721 BEVs joined the road in September, a year-on-year rise of 49% (compared to 21,903 in September 2020).
Moreover, the September figure was just over 5,000 shy of the total number registered during the whole of 2019.
The rise comes as the UK new car market recorded its weakest September since 1998.
A total of 215,312 cars were registered in September, a fall of 34.4% on September 2020, when pandemic restrictions were 'significantly curtailing economic activity'.
This means that the market share of BEVs rose to 15.2%.
Plug-in hybrid (PHEV) share also grew to 6.4%, meaning more than one in five new cars registered in September was zero-emission capable.
Reacting to the figures, the SMMT has called on the Government to ensure the roll-out of chargepoints keeps pace with vehicle registrations.
Mike Hawes, SMMT chief executive, said: "The rocketing uptake of plug-in vehicles, especially battery electric cars, demonstrates the increasing demand for these new technologies. 
"However, to meet our collective decarbonisation ambitions, we need to ensure all drivers can make the switch – not just those with private driveways – requiring a massive investment in public recharging infrastructure. 
"Chargepoint roll-out must keep pace with the acceleration in plug-in vehicle registrations."
The SMMT attributes supply issues for 'bedevilling' the new car market.
A milestone month – RAC
The RAC says the figures show 'clear momentum' when it comes to electric car adoption in the UK.
Sarah Winward-Kotecha, RAC director of electric vehicles, said: "Against a backdrop of generally poor new car sales, September was a milestone month when it came to battery electric models with nearly as many sold in one month as were sold throughout the whole of 2019. Plug-in cars now account for 16% of all new car sales so far this year.
"What's more, sales of electric cars have eclipsed diesel sales by a huge margin with three battery electric cars sold for every one new diesel car that went onto the road.
"This now looks like the end of the road for diesel as nearly 67,000 fewer diesel cars were registered this September than was the case in September 2019, representing an astonishing 86% drop in just two years.
"These figures show there's clear momentum when it comes to electric car adoption in the UK, but had it not been for the chip shortage which is hampering new car production, the numbers may well have been even higher."
---