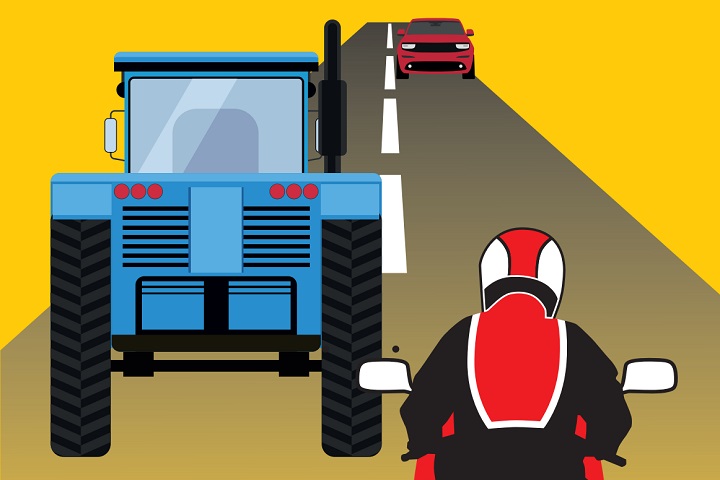 The Shiny Side Up Partnership is appealing to motorcyclists and drivers of farm vehicles to watch out for each other on the rural road network.
Statistics show that between 2015 and 2019, there were 320 collisions that involved a motorcyclist and a tractor. Of these, 194 resulted in death or serious injury to one or more people.
The SSUP has made the warning at a time of year when rural roads, which often attract motorcyclists due to the higher speed limits, are particularly busy with farm vehicles.
It says that tractors turning right into or out of fields and farm entrances, conflicting with motorcyclists travelling straight ahead, is a common crash scenario it sees year in, year out.
To reduce risk, the SSUP is calling on tractor drivers to indicate, take time to check the road ahead is clear and look out for motorcyclists.
Conversely, it is asking riders to expect to come across agricultural vehicles of all types and to watch out for them turning into fields and taking up positions in the road that will make it difficult to pass.
Heidi Duffy MBE, SSUP facilitator, said: "Year after year we see the same motorcycle crashes that can be prevented if this message is heeded.
"Motorcycles and agricultural vehicles are the worst mix on roads and with the number of them increasing out on the road network at this time of year, bikers need to be alert and ride with extreme caution."
---