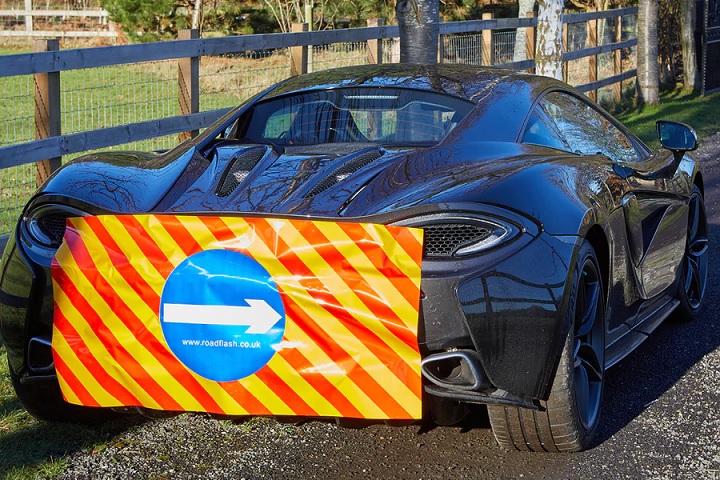 A UK-based company has developed a 'high visibility wrap', as part of efforts to keep road users safe in the event of a breakdown.
Motorists are advised to complete a number of actions if they break down at the side of a road. These include turning on hazard warning lights, vacating the vehicle and standing either behind motorway barriers, on embankments or at least a safe distance away from the broken down vehicle.
While these are all 'sensible precautions', Roadflash says they only benefit the stationary vehicle, its driver and passengers.
It adds that these actions do not prevent a potential high speed collision between another passing vehicle and the broken down vehicle – the results of which could have life changing or life ending consequences.
As a result, the company has developed a range of products to ensure that stationary vehicles can be clearly seen day or night, from a distance.
Roadflash's flagship product is its hazard awareness car wrap – a high visibility adhesive wrap which can be applied to a broken-down vehicle. Its aim is to alert other road users about the need to change lanes, preventing a potential collision
For more information, contact Simon Rood via email.
---