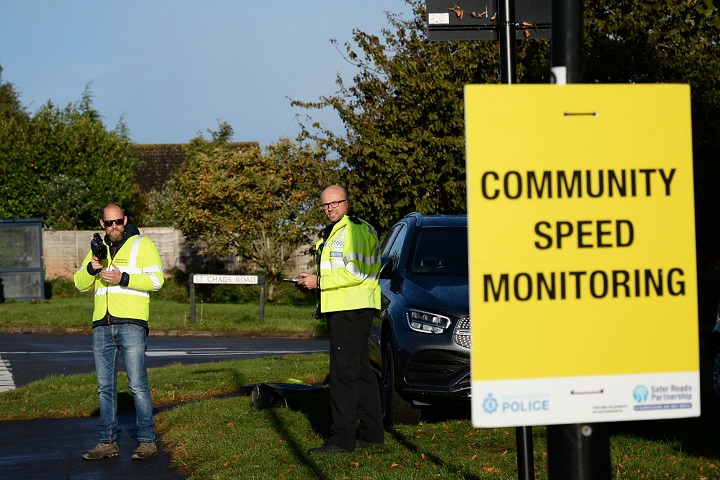 Motorists in Warwickshire are being encouraged to 'slow down and drive within the speed limit', ahead of the return of the county's Community Speedwatch scheme.
Community Speedwatch (CSW) is a national initiative in which local communities monitor speeds of vehicles in their area, with support from the police. 
Any vehicles found to be exceeding the speed limit are referred to the police, who send a letter to educate drivers on the importance of reducing their speeds. 
However, in cases where education is ignored and there is evidence of repeat or excessive offences, follow up action is taken.
The relaunch in Warwickshire coincides with the appointment of chief inspector Faz Chishty and sgt Dave Valente to oversee the scheme as part of their wider speed education and enforcement role.
Chief inspector Faz Chishty said: "Speeding continues to be a concern for many communities in both rural and urban environments and we are very grateful to all the CSW volunteers who use their own time to help make Warwickshire's roads safer for everyone. 
"We are keen to grow the number of CSW groups and to do everything we can to support them to check speeds in their local communities.
"Volunteers receive appropriate training and this has restarted with further training scheduled in July to give practical experience of using the speed detection devices. We have also launched a new CSW newsletter to keep our volunteers up to date on the latest news including when they can help support upcoming anti speeding campaigns.
"All of this together means it's an exciting time to be part of a growing network of CSW volunteers in Warwickshire."
---