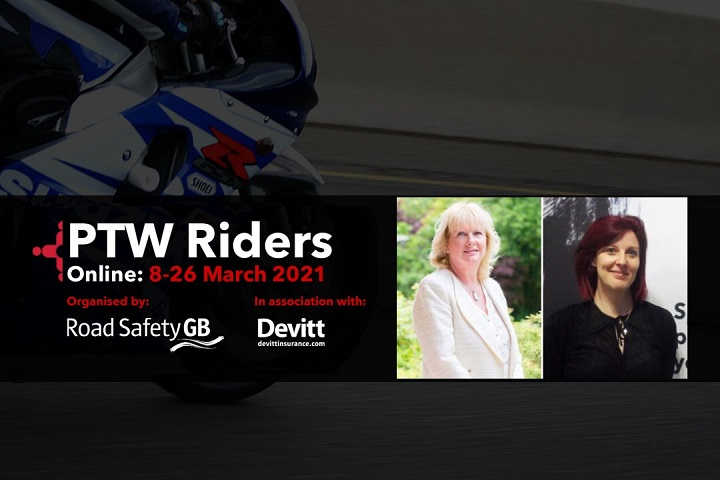 The penultimate day of the second week of Road Safety GB's online PTW event provides the first glimpse of the findings from a research project into young riders.
'Understanding who our Young Riders are' is a five-part study delivered by Agilysis on behalf of the National Young Rider Forum (NYRF) – with the support of the DfT.
It investigated every aspect of young riders' lives, to gain a better insight into how they feel about being a rider, what concerns them as a young road user – and to identify the best way to reach and support them as young road users of the future.
The presentation, prepared by Heidi Duffy MBE, facilitator of the NYRF, and Tanya Fosdick, head of research at Agilysis, marks the launch of the findings of the project.
Heidi Duffy MBE said: "This report clearly shows that young riders need the help and support as new motorised road users and gives us an insight how to achieve this with a list of recommendations that NYRF members and other road safety professionals can take forward."
The presentation will be available to watch via the PTW event website from 10am today (18 March).
Still to come this week
The online event, titled 'PTW Riders: improving safety and reducing collisions and casualties', is sponsored by Devitt Insurance.
Week two ends on Friday with a double header of presentations including one prepared by Tony Campbell, CEO of the Motorcycle Industry Association (MCIA), who will look at the role of PTWs during the Covid pandemic.
Meanwhile Kevin Williams, Survival Skills Rider Training, will present the 'Science Of Being Seen' (SOBS) – which aims to proactively prevent 'Sorry Mate I Didn't See You' (SMIDSY) collisions between drivers and motorcyclists.
Catch up on all the action so far
All the action from the first two weeks of the PTW event is available to watch on the event website.
Among the most popular videos to date are week one's Question Time session – which took place on Thursday 11 March.
The Question Time session saw lively debate and discussion on a number of topics including whether manufacturers and retailers should do more to promote rider safety, whether the CBT is 'fit for purpose' – and whether further/advanced training reduces collisions and casualties. 
More information
For more information about the PTW Riders' online event visit the event website or contact Edward Seaman by email or on 01379 650112.
---